WE ARE LLORENTE INDUSTRIAL
Company certified and specialized in the supply and assembling of structures and equipments, as well as the manufacturing of huge variety of tanks for liquid storage and maintenance services for structures.
We have participated in most of the large mining projects in our country, Chile.
Engineering
Our planning, development and execution professionals have only a mission: the quality and efficiency of each project.
Manufacturing
We have 60,000 m2 of production plant, including warehouses for painting and storage.
Assembly
For assembling projects we have the best supply of machinery, vehicles, equipment and modular offices. Provision of professionals and equipment.
Llorente Industrial S.A was founded on January 15, 1958, by Don Daniel Llorente González, spanishman, who came to Chile in 1952, at the beginning of iron mining in the Atacama region, today the 3rd Region of Chile.
Thanks to his achievements, he received from the government, the quality award in 1994, as well as being recognized as a referent for most of the companies dedicated to mining, energy and industrial construction that operate in Chile.
On February 2001, we certified our quality management system according to the ISO-9000 standard, ISO-9002 model, for the manufacture of structural elements and steel boilermaking.
In November 2003 we carried out the up-grade of the quality system, certifying under the ISO 9001-2000 standard.
In 2010, the company again carried out the up-grade of its quality management system, certifying under ISO 9001: 2008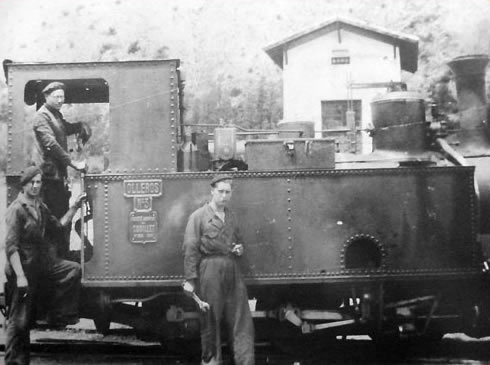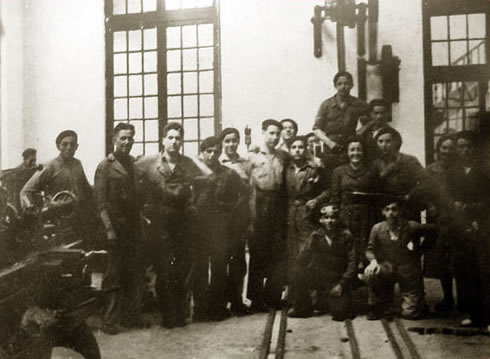 To be one of the most important Chilean steel assembler and structural services supplier, for national and international, public and private industry. To be distingued in the steel business for the permanent technological updating and attention to detail in products, at the agreed price and deadlines.
To support the personal and economic development of collaborators and be a real contributor to the progress of Atacama.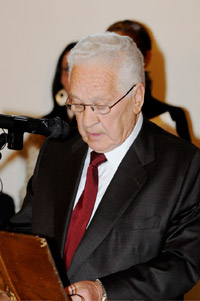 Daniel Llorente González.
Sabero, España 18/12/1925 – Vallenar, Chile 6/6/2010
Thanking his entrepreneurial spirit, vision of the future and social sustainability at the service of Atacama, especially Vallenar.
"… God rewarded him with great moments. He received many awards that filled him with joy. He was the outstanding businessman of Atacama, he received the Ambrosio O'Higgins medal for his contribution to Vallenar and… in his land, he received the award of the emigrant of the year in America, granted by the College of Economists of Castilla y León… "
Daniel Llorente Viñales during the commemoration 6/6/2010
QUALITY REQUIRES THE MOST POWERFUL PRODUCTIVE, ENGINEERING AND ADMINISTRATIVE INFRASTRUCTURE.
WE HAVE GOT IT!
Llorente Industrial SA, located in the industrial district at 500 meters from the panamericana norte, cuenta with 59.914m2 of espacio disponible, de los cuales 12.574m2 corresponding to the workforce, 8.440m2 destined especially for painting and 38,900 m2 logísticos organized as an almacén de materiales In total, the workforce conforms to 7 plants, falls with an equipment for the distinctive production processes of the company and a area for the construction of prefabricated hormones.
Services provided by Llorente Industrial S.A are complete and excellent, that is why for our assembly projects we have a large endowment of machineries, vehicles, equipments and modular offices, which we constantly renew and acquire, in order to provide our customers with the security and reliability that our equipments are of the best quality possible, qualified and with the necessary capacity for the development of the assembly and movement of all types of structures.
We also have maintenance service, in order to provide a 360° service to all our customers.
Assembly and Welding of Welded Beams
5 TN Bridge Crane
Beam Assembly
Submerged arc beam welding
Armed with a miscellaneous structure
Assembly and Welding of Structures and Large Ponds
10 TN Bridge Crane.
Pond assembly, lattice, hoppers, chutes.
Pond welding, trellis, hoppers, chutes.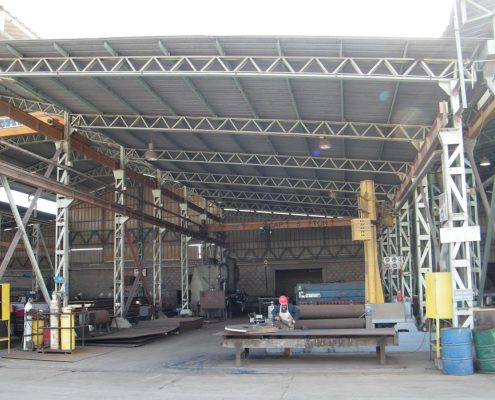 Manufacturing of Materials and Boilermaking
Bridge Crane 5 Tons
Press brake
Guillotine up to 8 mm
Mechanical Cylinder
Boiler making
Profile punching machine
Lathe room (lathe, pedestal drill, iron cutter)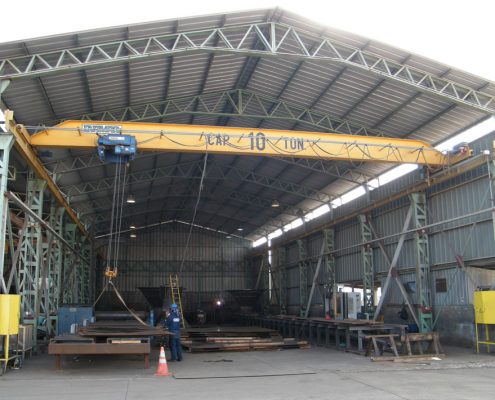 Plate Cylinder and Profile Drilling
Bridge Crane 5 Tons.
DAVI cylinder, pre-curved up to 38 mm thickness.
FICEP Drill Line.
Structure manufacturing, welding, boilermaking.
Miscellaneous
Manufacture of Railings, Stairs, Platforms
Cutting and Preparation
Plasma Cutting Table Proarc Hypertherm, Maximum thickness 64mm
Burny Oxycut Table, Maximum thickness 100mm
Geka Profiles Punching and Guillotine
Profile Cylinder
Pedestal drill
Sandblasting and Painting
Sandblasting: High performance metallic shot, roughness
AreSandblasting: 5 Clemco Shot Blasting Studs Paint:
4 Conventional Pneumatic Equipment
Paint: 1 Team Airless Xtreme 50: 1 pneumatic
Paint: 1 Airless Xtreme Mix 80
Equipment: 1 Pneumatic Two-Component P
Machinery and advanced equipment
Variety of machinery
Vehicles
Teams
Modular offices
To carry out our projects, we have latest generation hardware (workstations, plotters, maquinaria automatizada) and advanced technology software (Autocad, Nestting, Win cn).
Our advanced technology contributes to excellence in the work of our technicians involved in different areas such as planning, design, development and execution of each new project, supportig them to follow a scheduled timetable with the best quality and efficien
We use last generation systems to develop administrative management of the company, such as corporate network, database, wifi, printing centers, as well as a modern infrastructure which has a training room, a directory room equipped for videoconferences and exhibitions, etc.
We work with the best business and process management software in the world, ERP SAP Business One, supporting the control of critical functions in areas such as finance, distribution, purchasing, sales, customer relationship management (CRM), manufacturing, enterprise resource planning (ERP), among others, and all within an integrated administrative system.
ADDRESS
Carretera C-46 camino a Huasco, sitio 6. Barrio Industrial.
ADDRESS
Avenida Luis Thayer Ojeda 0191 Of. 507 , Providencia.